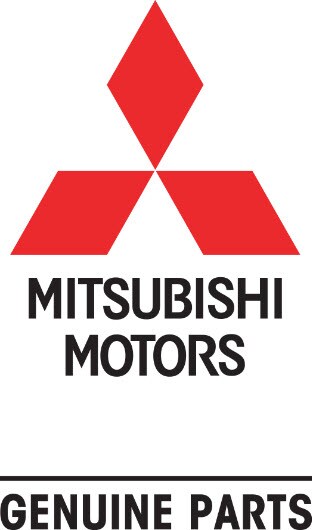 We love hands- on owners! At
Jubilee Mitsubishi
,
our experts can help you find the Genuine Mitsubishi Parts and Accessories you need to repair or maintain your vehicle.
In addition to our fully stocked Genuine Mitsubishi Parts Center, our manufacturer certified Parts Advisors can also order the auto parts or accessories you need for the repair and maintenance of any make or model. 
Save time and money by purchasing your Genuine

Mitsubishi

Parts and Accessories locally! Visit your Heart of Texas Mitsubishi Specialists at Jubilee Mitsubishi, conveniently located at 4717 W. Waco Drive.

- Complete our quick and easy Mitsubishi auto parts online request form below for express service. -


Once your part has arrived, simply stop by the dealership ar your convenience to pick up your order. You can contact our Jubilee Mitsubishi Parts Center by phone at
(888)443-6721
. Whether you need an alternator, tires, windshield wipers, oil filters, cabin and a/c filters, all-weather floormats, wheel locks - or any other Genuine Mitsubishi Part or Accessory - you can order from the full Mitsubishi catalogue at Jubilee! Our high first-fill rate means that you will spend less time waiting for your parts and accessories.

Need some help finding the right part?
Call (888)443-6721 or come by 4717 West Waco Drive. Certified Parts Advisor Ray Dunigan has 25 years of experience and the expertise to help you get the right part to get the job done.
In addition to our fully stocked Parts and Accessories Center, our certified auto technicians are able to assist you by properly diagnosing, repairing, and maintaining your vehicle.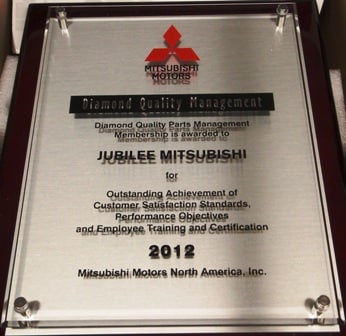 The Jubilee Mitsubishi Parts Department is a proud recipient of the prestigious
Triple Diamond Award!
We Supply Genuine Mitsubishi Parts and Accessories to Drivers in Waco, Temple TX, Robinson TX and Woodway TX
When it comes to auto service and repairs, it's important to ensure that you're doing the job right the first time. Part of that involves using Genuine Mitsubishi Parts and Accessories that have been specifically engineered for your vehicle. There's simply no reason to take any chances with your car when it's just as easy and affordable to use Genuine parts and accessories from a trustworthy dealership like Jubilee Mitsubishi!
Of course, many auto parts stores would like you to believe that imitation parts and accessories will work just fine for your car. But, we know that there's just no substitute for factory-backed parts and accessories that have been purposefully designed, tested and certified for your new Mitsubishi model. If you choose to go with off-brand parts, you won't enjoy the same level of quality, craftsmanship or warranty coverage that's found in our parts and accessories.
You'll also have the helpful assistance of our Mitsubishi parts specialists that know everything there is to know about your car. We'll take the time find the exact replacement part before performing a simple installation to get you back on the road. If you're ready to replace a part or personalize your ride, we encourage you to fill out an online order form or stop by Jubilee Mitsubishi in Waco to get started today!